How to Install an Outside "Rim Joist" or Face-plate
How to Install an Outside "Rim Joist" or Face-plate
DIY Deck Plans
Mon, 04/16/2012 - 09:41
Our deck plans call for structural outside face-plates. These pieces are also known as rim joists and form the outside frame of the deck, fastening all other members to each other and stiffening the deck frame to prevent unnecessary vibration, flex and twisting. Decorative face-plates are often used in deck construction as well. In this case, a secondary face-plate is typically cut from lighter 1x material, or other siding and fastened to the outside face of the rim joist to cover it and create a decorative face-plate.
When installing rim joists, use a string stretched between the outside corners of the deck to ensure that the ends of all joists are cut flush with each other in a straight line. Trim any joists that don't match up to fit. Joists that are longer, or shorter, will cause the rim joist to be out of line.
Before installing the face plate, or rim joist, at the outside face of the deck opposite the house, you will need to square up the outside joists. Use the rule of 3,4,5 that we discussed in the section on layouts to ensure these joists are square with the house. This will make laying the decking much easier and give you a more beautiful, stronger finished deck. Once these joists are perfectly square, they can be fastened to the beams.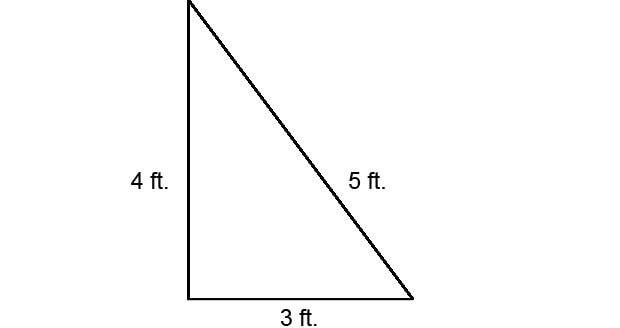 Double check your joist spacing at each joint. It should be 16" oc. Use the same sized spacers to check this that you used when laying out the joists. Toe nail the joists to the support beams at each point that those two systems intersect. This will help stiffen the frame. Use 3 inch nails, or screws. A framing nailer is an ideal tool for this task.