How to Frame a Level Change
How to Frame a Level Change
DIY Deck Plans
Mon, 04/16/2012 - 09:48
When framing a multi-tiered deck with more than one level, frame posts can be shared between more than one level. Simply stack the double beams on top of the beams for the lower level, using the same width of material. The joists for your upper level should be sized to match the height of the deck steps, so that all changes of elevation are similar, to prevent trip hazards.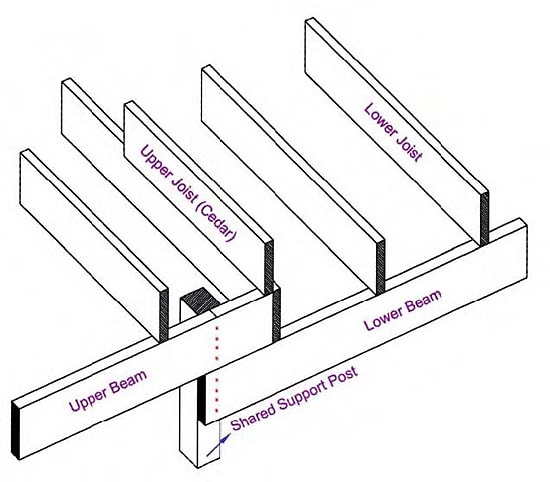 Where the breaks in deck levels will be part of an exposed toe kick, or step riser, use appearance grade lumber, such as cedar, or composite, to match your decking. This way the "reveal" (exposed portion of the faceplate or rim joist) below the deck's trim will match the decking, instead of being made from PT lumber, which is harder to match, even with stain.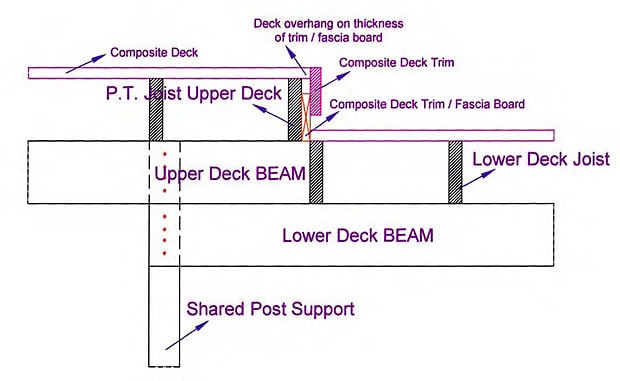 All other framing in the upper level should be installed using the same methods, spacing and materials as the lower level of the deck. The only change should apply to this transition where the two deck levels meet.