This description applies to the downloadable deck plans, not custom plans. For information on custom plans, please see the custom deck plans page.
All downloadable pre-engineered deck plans include:
At least one photo or 3D drawing (.jpg)
Set of plans (.pdf)

Deck layout
Front elevation (some plans)
Side elevation (some plans)
Sub-structure
Foundation

Material list categorized by deck section
Overall material list summary
Here's what's contained in a typical DIY Deck Plan: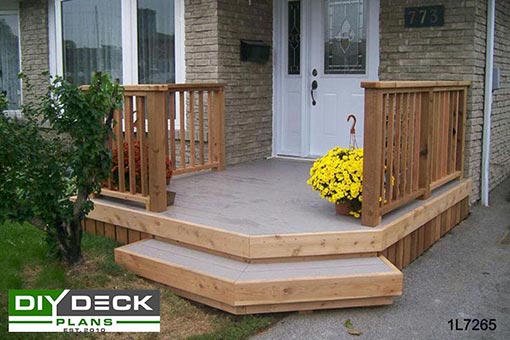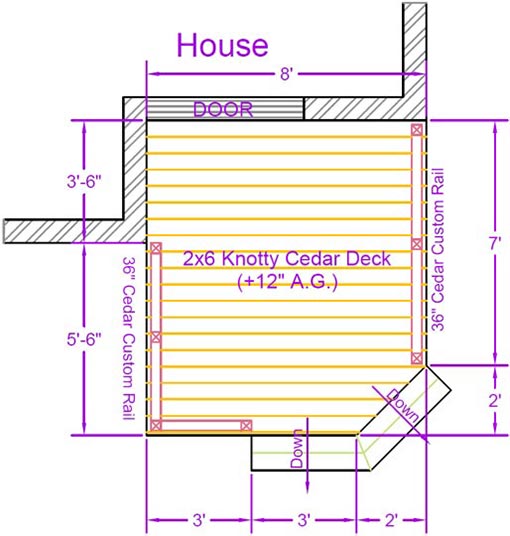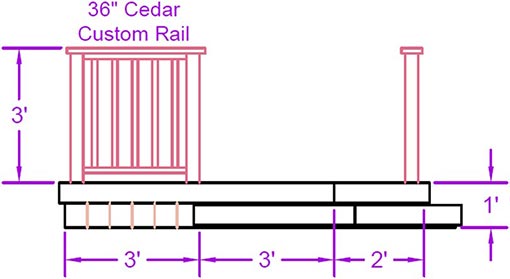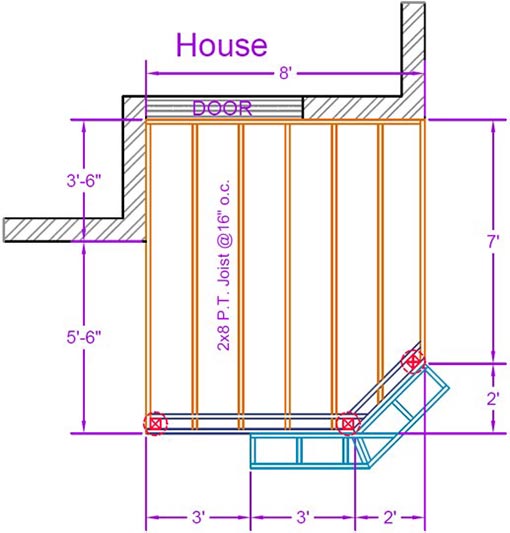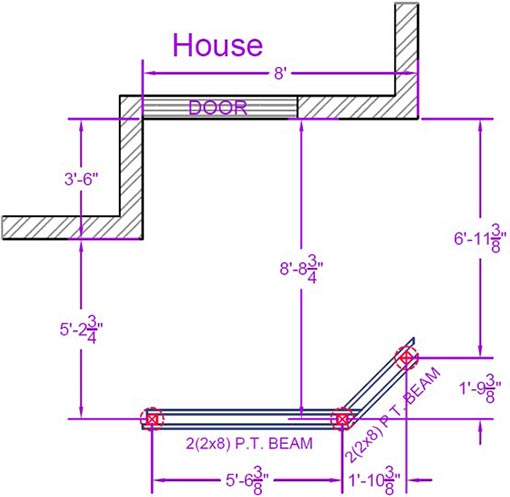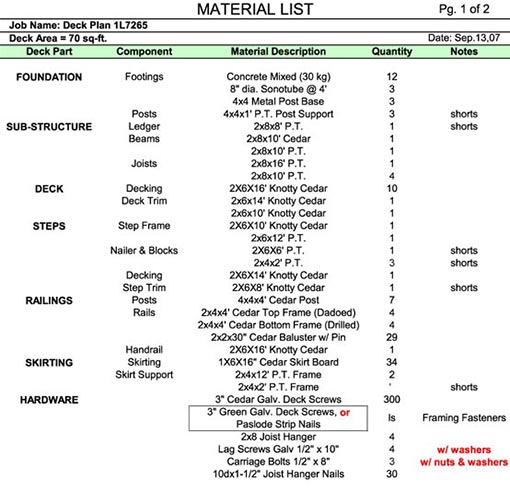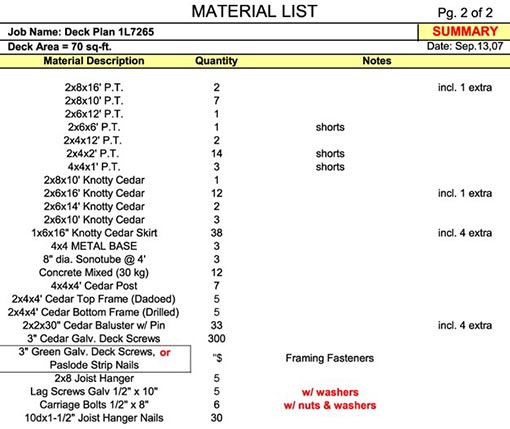 Note: This is a sample only. The individual drawings included in each set of plans may vary.
For more information about our deck plans got to Deck Plan Details.